Chicago Street Pour House
COMMUNITY | SCRATCH KITCHEN | FRESH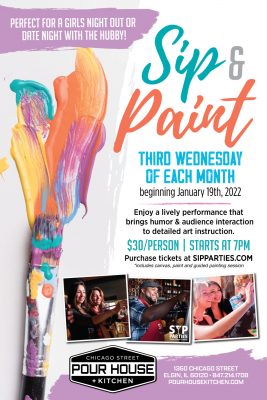 Wednesdays
Sip & Paint - Third Wednesday of Each Month (Begins January 19th)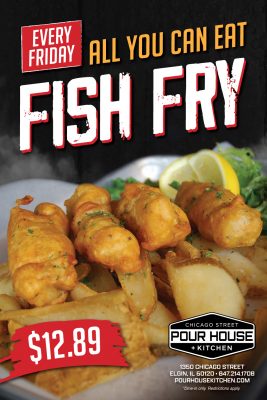 Fridays
All-You-Can-Eat Fish Fry $12.89
Great food and service. Cool atmosphere. Absolutely fantastic food and huge portions!!! Great drinks to go along. I will most definitely be back again and again!!!!
Great atmosphere with great food! Had the wings and really enjoyed them. Service was awesome and fast too. Thank you guys and congratulations!
Food is really tasty, we've had Big Bang Shrimp, salads, and the fried Chicken sandwich. Really good stuff! Great service too! Oh yeah, don't forget the "scoop" fries and ranch!
Stay up-to-date with our upcoming events, seasonal specials, and promotions.